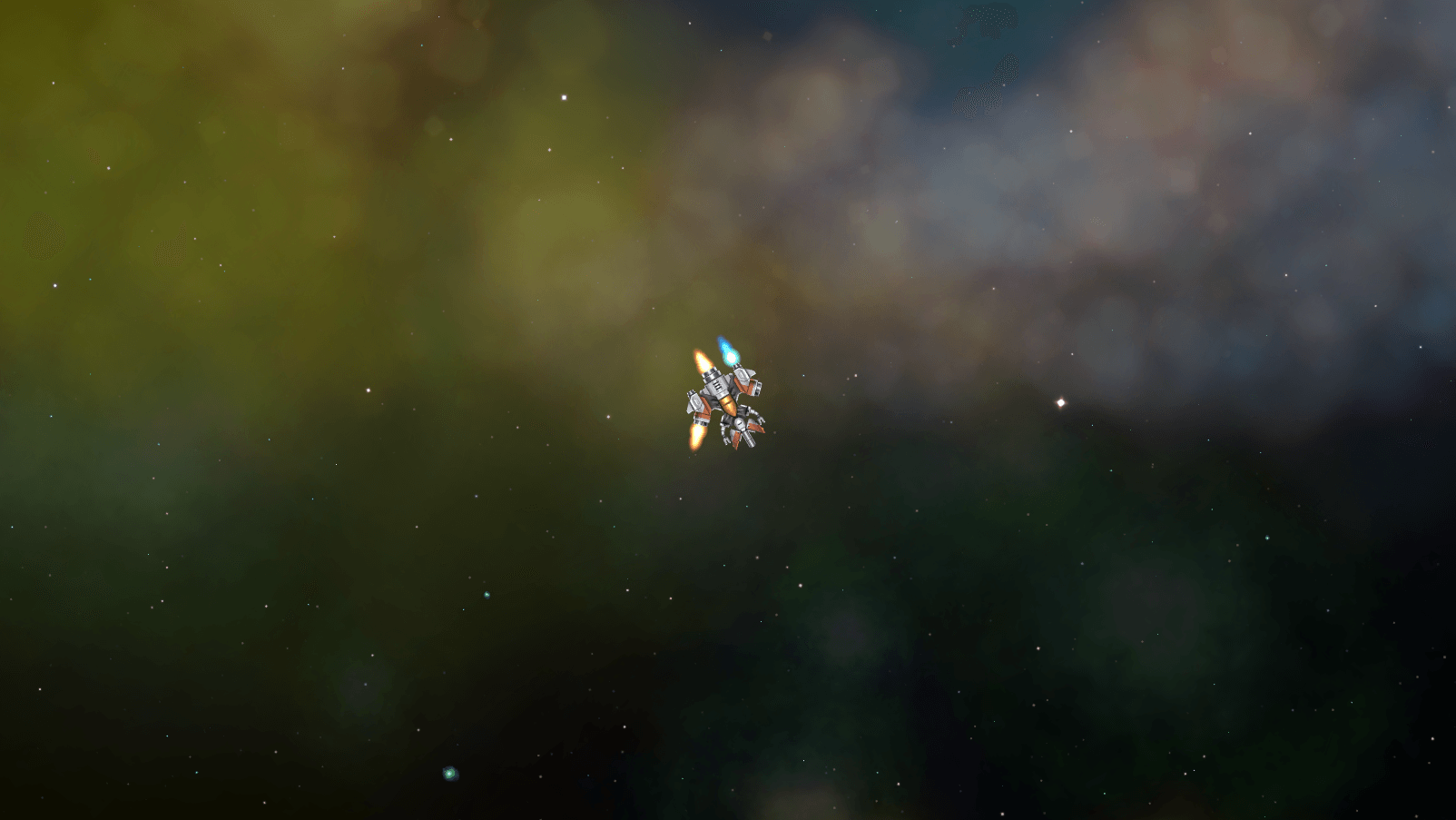 One Game A Month Challenge – Procedural 2D Space Shooter
Back when I used Construct 2, I created a 2D space shooter with wave-based enemies and random asteroids that would damage both enemies and players.
Recently I heard about the One Game A Month challenge and decided to try it. This post defines the goals of my 2D space shooter, which I call Project Icarus.
Influences
The main influence for this game is S.P.A.Z – Space Pirates and Zombies. One thing Icarus – Wave Attack (the Construct 2 space shooter) did not have is mouse controls, which is better defined as physics-based movement with mouse input. Given how much I liked the feel of the player ship in SPAZ, I've decided to make the change from tight 'snappy' controls to more fluid momentum-based motion.
Project Icarus
Keeping in mind that I have one month – better defined as 30 days – to do this, I will separate the 'core' from the 'extras' so I don't feel bad if I don't get around to the latter.
Core
Physics-based mouse input controls for the player ship. [Mostly done!]
Player ship firing and taking damage.
Player ship shields automatically activating when an hazardous object gets within range.
Infinite starfield background. [Already done!]
Procedurally generated nebulae with random placement. [Already done!]
Randomly placed enemies within a set distance from the player's initial spawn.
Randomly placed asteroids within a set distance from the player's initial spawn and enemies. This means asteroids need to be spawned after enemies.
Basic enemy AI that fires at the closest hostile target (either the player or asteroid), and will seek out the player ship if it is within a certain distance.
Asteroids break into smaller parts when shot or colliding with another object. The game needs to have objects bounce off each other after collision (except bullets).
Smaller asteroids get destroyed upon collision.
Extras
Missiles! Only homing missiles will do, since missiles that travel directly to target are unfun. If the core gets done, this asset should speed up this extra.
Decoys. If we add missiles, then decoys naturally follow.
Powerups. Icarus – Wave Attack had the ship automatically upgrade upon collecting debris, and it would be cool to bring this back.
Current Progress