There are years that feel like a continuation of a longstanding journey, and there are years where we transform our goals and mindsets. Last year felt like the former, whereas this year has been the latter.
Figure Skating
This year I focused on practicing 3 main skills:
Unfortunately, none of them are at the quality, comfort-ability, or consistency I want yet, so I will be focusing on improving them as we move into the next year.
This is the first year where I've been inconsistent about skating and yet fully accepting of that fact. Maintaining skating skills is a regular time sink and at this point I've come to realize skating is a fun physical activity to do on the side, not something to not beat myself up over when I miss practice or decline in skills I used to be competent at. This acceptance has given me a much healthier mindset about skating and has allowed me to focus on other endeavors, which I talk about below.
I was able to find a new main coach a few months into the year, though as mentioned before, I have been inconsistent in both my practice and my lessons. I don't plan to change much next year since I really like the relaxed pace I have going. Figure skating has always been a personal outlet for me and I want to keep it that way.
Digital Creations
I believe I've finally fixed my habit of jumping back and forth between digital projects in order to focus on just one. Compared to last year, there are now only two entries below, one that is my current priority and another that is my legacy pipe dream.
Unnamed Warships Deckbuilding Roguelike
I'm deliberately keep the name under wraps for marketing purposes.
About halfway through the year I started taking video game marketing courses online:
I also purchased the book Conquer the Indie Games Industry, which talks extensively about the business side of indie game development. After going through these, I realized I severely lack marketing and sales experience in the industry, have poor networks outside of freelancers, and ultimately should not try to make my first video game project as big as I had been shooting for. I decided to begin a new project in a related genre (deckbuilding roguelike) that is single-player only, and what you see in the above video is a snippet from the art assets project that serves as a playground for tuning the game visuals.
In 2023 I will formally announce the game and showcase its gameplay.
One thing I really took to heart this year is the importance of networking and the concept of, "If you build the right team, the product will build itself." I am used to wearing many hats and previously had done many parts of a video game project on my own, partially as a way to save money but also as a way to gain experience and stay sharp in development. As I get older and find myself gravitating more toward the management and design side, I have started to outsource tasks I used to do myself. Among those jobs is level design, and the combined work of several brilliant people is evident in the new battle scene pictured above.
In last year's entry, I mentioned there was no coding work happening for the project. That changed this year when senior programmer Adam Scura (who did the initial development for the game) reached out to me in Q1 2022 about freelance work. We have since upgraded the project to Unity 2021 LTS and are now only missing a few backend changes to kickstart development again:
Upgrade the networking architecture to the latest FBOMB
Convert the project from Unity built-in renderer to HDRP
Replace the old battle scene with the new one shown above
There isn't any rush to do the above and as previously mentioned, my focus is on the smaller-scoped warships project. For now, I'm happy with the "limbo" state of the Zems project and hope to one day relaunch the project with better confidence in what I am doing.
Magic: the Gathering
If I am intelligent in any capacity, it would mostly be from the experiences in life that led me to make mental leaps and adopt new mindsets. Magic: the Gathering (abbreviated as MtG) is one of them, as there are dozens of different "high level" strategies in the game, each with its own mental framework you have to embrace in order to play well.
I grew up playing card games, but this is the first time on this blog I have admitted to the impact one of them has had on me. MtG is celebrating its 30 year anniversary next year (it was originally released in 1993), and even after playing for 10+ years I still appreciate the learning curve the game provides. On a personal level, MtG's Commander format provides an outlet for my brain to tinker with ideas when I want a break from work or game development but still want to be working on something.
This year I created two Commander decks, which I have on my Moxfield:
My brewing process involves rough-drafting a list, testing it roughly one game a night on Cockatrice and making changes, and repeating until I feel confident about every card. I then order the cards individually to assemble the deck in-person so I can play on PlayEDH or at a local game store.
As with figure skating, I expect to phase in and out of this hobby throughout the next year.
Health & Fitness
My outside-the-rink workouts are still the same as last year. I do the following each week:
Ballet private lesson
Workout with a personal trainer
Off-ice conditioning with a skating coach
East Coast Swing Dance with my girlfriend (we started it this year as our weekly couples activity)
My diet has also stayed mostly the same, except I cook more often now since my girlfriend taught me how to use a cast iron skillet (it's a game-changer!). My current favorite dish is Moroccan Chicken marinated over 24 hours alongside spice-enriched rice mixed with golden raisins. I'd say the best part of cast iron cooking is that the accompaniment (such as rice) also cleans the skillet while it's cooking. I'm not sure I can ever go back to a regular skillet ever again.
Another game-changer I started using this year is the BOSU Ball. Utilizing the BOSU Ball while practicing pistol squats and other leg exercises (especially for warming up before going to the rink) has helped me ease into some of the more difficult positions compared to doing them solely on the floor. Unfortunately, if you're not a figure skater, dancer, or practitioner of a balance-based activity, you're not likely to benefit from using one. For me, however, I've noticed faster gains in specific flexibility exercises that have otherwise been extremely challenging to even start.
—
In terms of fitness recovery, I still use my massage gun nearly every day. However, this year I've also added a few more things.
Ergonomic Cervical Pillow
As someone who falls asleep on my side and transitions to my back during sleep, the cervical decline in the center of the pillow is essential. Most other ergonomic pillows don't have it, the lack of which had caused me to snore or grind my teeth during the night.
Heated Neck Stretcher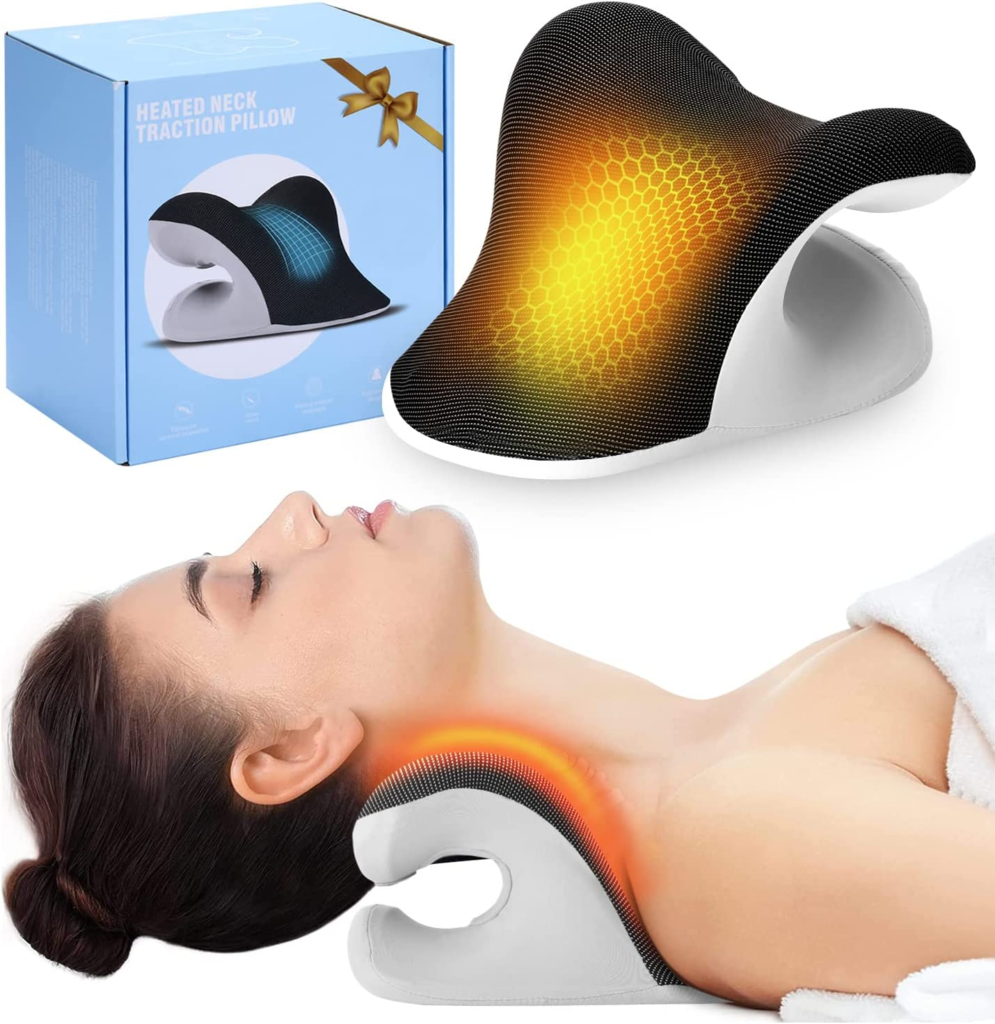 Ergonomic Chair
I have forward shoulders and forward neck. For most of my life, I have just accepted my bad posture because slouching in a chair always felt better than sitting upright. Only recently did I ask myself why good posture felt uncomfortable. It turns out that most chairs aren't designed to actually support you! While I can't undo thirty years of bad posture by acquiring this highly rated ergonomic chair, hopefully I can reduce or prevent health issues moving forward by being more cognizant of my supporting infrastructure.
Entertainment Favorites
Show
I'm a huge history buff, but until this year had not known much about the history of England (now the United Kingdom) and how the disparate factions of Danes, Wales, Saxons, and Scots came to become a single nation. The Last Kingdom is a hidden gem that tackles this subject brilliantly. Many times after the end of an episode, I would Wikipedia the actual historical record only to end up finding out that the show's portrayal was accurate in respect to history. But more than just historical accuracy, The Last Kingdom pays tribute to the fact that many influential people throughout the ages are forgotten because they were never recorded due to nationalistic, religious, and/or political reasons.
Movie
This movie hit me deeply. It is often said that the more successful a person becomes, the more lonely they also become. Everything Everywhere All at Once is largely about how meaning is created and shared by the people in our lives. As someone who is quite ambitious, I often wonder if my dream of one day running my own creative studio would actually be worse than living a life that spent more time on relationships and building memories with people. Food for thought.
Book
I have to admit – there are certain parts of this book that struck me as pretentious. Chris Voss's storytelling style isn't for everyone. But the meat of this book is in the breakdown of how a negotiation works and the importance of empathy. I didn't expect to finish this book with the takeaway that I should strive to be a better person, but it turns out that if you can't empathize with the other party, you can't understand them, and you need to do just that to negotiate effectively. In many ways, Never Split the Difference is about giving you tools to empathize better, especially in situations where the other party is deliberately hiding something from you.
Song
I'm a huge fan of Ivan Torrent's work. His audio soundscapes (as I like to call them) energize my imagination and transport me to different planes. His latest release, Onyria, is a masterpiece, and the song I've chosen here is just one of the many pieces from the album because I couldn't decide on a favorite.
Video Game
I grew up watching the Gundam series of anime, but never knew much about the Western version of mecha that became prominent through the Mechwarrior series of games. Battletech was my first foray into this universe, and I was blown away by the production of it all. The thirty years of novels, games, toys, and lore within Mechwarrior are featured prominently in Battletech. This game, like every game that has earned a spot on my year-end blog posts, is a labor of love and immersion by the developers. If you have interest in mecha, I highly recommend getting Battletech.
Board Game
As of writing, Gloomhaven is the top rated board game at boardgamegeek.com. I played through a full campaign with my girlfriend over the course of two months, and it is by far the finest dungeon crawler I have ever played. I recommend playing the digital version instead of the physical board game for a more streamlined experience.
Travel
I traveled to two new places this year, but one of them (Charlotte, NC) was a brief trip for a wedding so I didn't explore the town. For this reason, I'll only be covering the trip where I adventured.
Louisville, Kentucky
Early in 2022 I visited Louisville with my girlfriend. The big highlight for me was the Louisville Mega Cavern, which is the world's largest underground zipline:
If you've never gone ziplining underground, I highly recommend it.
Other cool things we saw in Louisville: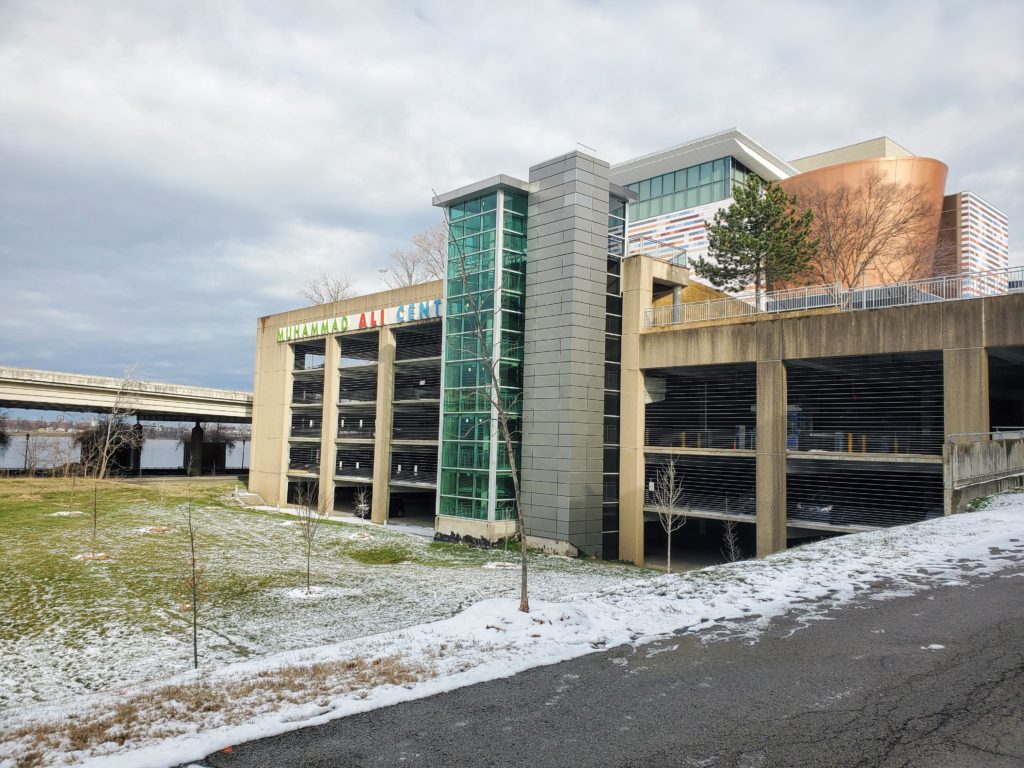 Financial Strategy
"Be fearful when others are greedy, and greedy when others are fearful."

– Warren Buffet
Last year I promoted cryptocurrencies as an investment and this year they came crashing down. With the crypto fear index skewed to the left, I will be investing a significant amount of my bonus next year into Bitcoin. I have some other crypto holdings that I'm staking on Coinbase, but the crypto market as a whole is too volatile for me to speculate on anything other than BTC.
Regarding traditional stocks, AI made major developments this year and the wave of AI-deniers (especially artists proclaiming AI art generators are bad) has already started forming. Denial tends to precede disruptive transformation in an industry, so I am looking at companies that revolve around AI moving forward. Major players I have my eyes on are:
Microsoft (MSFT)
IBM (IBM)
Meta, formerly Facebook (META)
Amazon (AMZN)
Apple (AAPL)
Alphabet, better known as Google (GOOG)
Nvidia (NVDA)
Intuitive Surgical (ISRG)
Qualcomm (QCOM)
Dynatrace (DT)
UiPath (PATH)
Tesla (TLSA)
Adobe (ADBE)
Sentiment among some of these companies is low. Meta in particular is criticized for its heavy R&D into VR and the Metaverse, which makes it a bargain buy. Throughout the next year I will be increasing my positions in the above companies significantly, as well as keeping an eye out for disruptive newcomers.
Additionally, I predict "prompt writer" will be a highly desired workforce skill in the next decade, and I have already started getting some experience through a Midjourney subscription.
Dating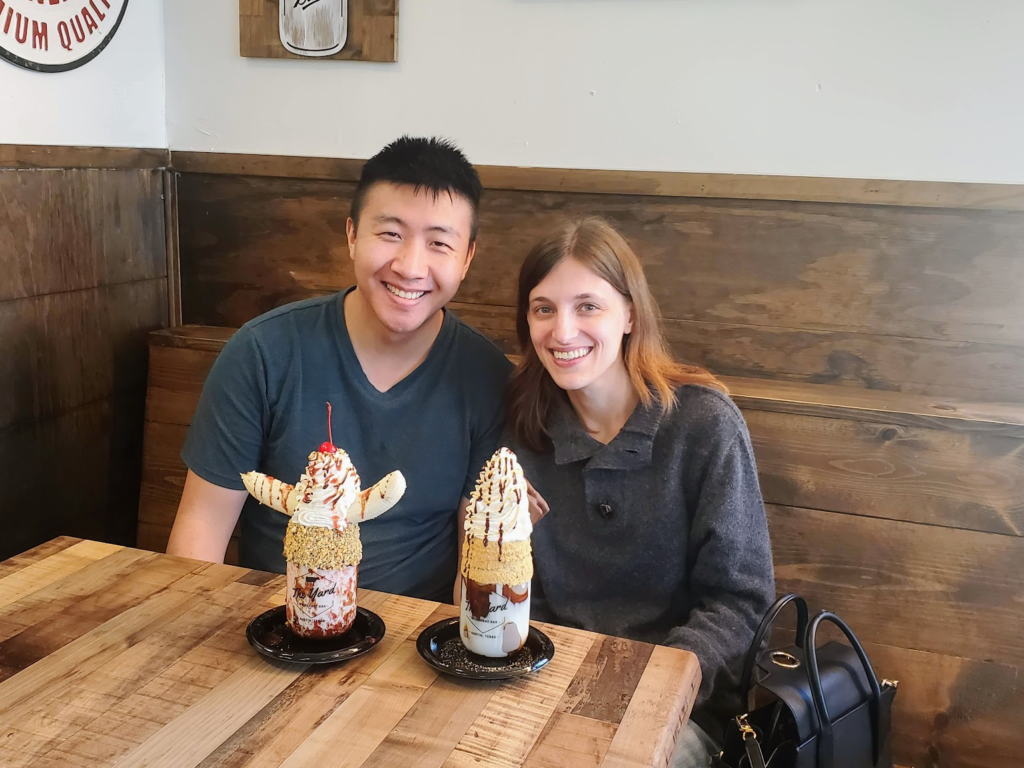 Things are still going well with Tara and me. We've done together many of the things mentioned in this post, but otherwise there's not much else that needs to be shared here.
Stair Stepping (A Step Back)
I've grown greatly this year, both in my understanding of myself and the industries / hobbies I partake in. Learning more about marketing and business has made me realize the goal I set last year, which was to create a multiplayer video game in my thirties, is too lofty. As a result, I have switched my focus to publishing a single-player video game first.
I've also realized being a part-timer is the lifestyle that fits me best right now. While I could make faster progress in an endeavor by devoting myself fully to it, I'm not convinced my life would be better if I traded one of my aspirations for another. I, like most people, will have months where I focus on one endeavor more fully than others, before eventually moving on to another. There may one day come a time in my life where I must devote myself fully to my business, but until then I hope to enjoy all the moments in-between that I can.